Everything you wanted to know about windows and doors
Doors and windows play very important role when designing interior. Thanks to successfully chosen doors and windows one can create comfortable atmosphere and stress the uniqueness of design. Besides, doors and windows can become a special detail and a raisin of the whole designer's idea.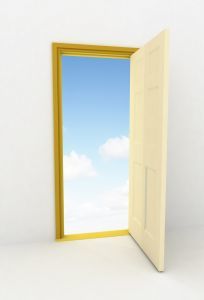 Today there are different kinds of doors. Depending on room functional requirements one can choose different types of doors that will be the most appropriate. For example, sliding doors will be perfect for a bedroom or dining room. Having chosen appropriate colouring and design it will be easy to create unique atmosphere in a room. Kind of a door opening is vey important, and if it was chosen wrongly, there might cause certain inconveniences.
The importance of windows in modern is hard to overestimate, because windows are the very ways of letting light and air into a house. High quality windows are the guarantee of peace, warmth and comfort in your home.
Modern market offers a wide range of companies that provide manufacturing and installation of doors and windows. Making a choice seems easy, but is it so? How to choose a company that provides doors and windows?
Pella Windows is a modern company that designs, tests, manufactures and installs high quality windows and doors. The company was established in 1925, and since then it has gained a great popularity among millions of people. Pella Windows offers a great variety of windows and doors. Let's check out company's assortment!
Windows: casement windows (this is a modern and convenient type of windows that is perfect for hi-tech designed homes), awning windows (these are windows that turn at the top), double-hung windows (these windows have two sliding vertical sashes), single-hung windows (are the same as double-hung ones, but only have one sliding sash), sliding windows (these windows have one sliding horizontal sash), bay and bow windows (windows that are opened not inside, but outside) and special shaped windows (windows of different shapes that are to diversify design).
Doors: hinged patio doors (differently designed doors for patios), sliding patio doors (excellent choice for small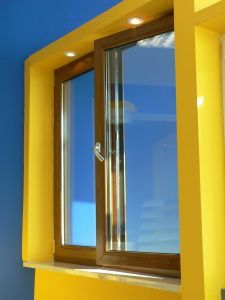 rooms as these doors save space), fiberglass entry doors (very durable and energy efficient doors that offer high quality look of wood), steel entry doors (these are the most stylish doors that provide high level protection), wood entry doors (the doors that create a feeling of comfort and protection are the most popular among consumers), storm doors (a special type of doors that do not let cold or heat inside).
Specialists from Pella Windows (
http://pella-windows.pissedconsumer.com/) are always ready to help you to develop your own project and ideas. Pella Windows is a great choice if you are looking for reliable and durable doors and windows.
Home means peace and quiet. Old wooden windows and low quality doors will not provide you with protection and comfort. Pella Windows products will not allow weather and noises enter your home. Pella Windows is what you need to choose if you care about comfort.