The color of home comfort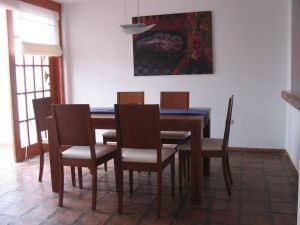 Our world is diverse and multi-colored, but very often we forget about that. And with the help of a color it's possible to change a mood and even influence a destiny (if to believe Chinese art of feng shui). A tiny contrast colored detail can vivify the most boring interior.
Usual colors' characteristics. There are warm, cold and achromatic (black, white and all tints of grey) colors. Warm colors (from yellow to crimson) improve mood and tope up. Cold colors calm down.
Red is a color of vital energy, but at the same time this color is considered to be a color of danger, and irritable people are not recommended to use too much of this color in the interior. Yellow color cheers up and activates intellect. Active people like this color. Orange color improves appetite, and favors inspiration. Green is the most natural color; it causes the feeling of calmness and stability. Blue color calms down and creates the feeling of cold. Violet attracts philosophers and dreamers. White color visually enlarges the space and allows decorating interior with bright details. Black attract by its depth and mysteriousness.
Choosing colors for different rooms. Warm, light and very bright colors are the most appropriate for child's room. But if your child is very active, adding green and blue colors would be the best solution. As for the red, it's not appropriate for a child's room in large amounts. It's also very useful to renew child's room interior at least once in 2-3 years, because your child constantly grows and develops.
Traditional white color and various tints of blue are perfect for a bathroom. Lately silver color is very popular. If your bathroom is quite spacious, you can use emerald color.
Kitchen and dining room allow using bright and cold colors. Everything depends on the effect you want to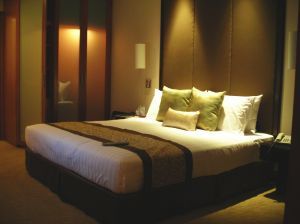 achieve. If you long for lightness, then you need yellow-orange or brick red palette. If you are seeking for noble quiet, you need green and natural wood colors. If you need nothing except for total transparence, white kitchen is the best solution.
Bedroom is a kingdom of not bright colors. Peach, light-pink, blue colors are perfect for this room. Avoid using red, yellow, orange, black, dark-blue, dark-brown and dark-grey colors. They do not allow falling asleep and may cause depression.
Living room gives more possibilities for audacious color solutions – from purple to acid tints. But remember, that extremely bright and aggressive colors tire eyes and state of mind. And probably, soon you will have a desire to paint your living room in more calm colors. Anyway, when designing living room you can use violet, dark-blue, red, and black colors. Using dark color as the main requires diverse illumination and bright accessories, if not the room will seem too gloomy. So, don't be afraid of putting a yellow pillow on a violet coach!
Study room is traditionally painted in calm and cold colors. Although, if you want something brighter and it doesn't distract you from work – why not to try? Someone needs white and blue colored cabinet, someone likes golden, and someone dreams about pink. The most important thing is your comfort!